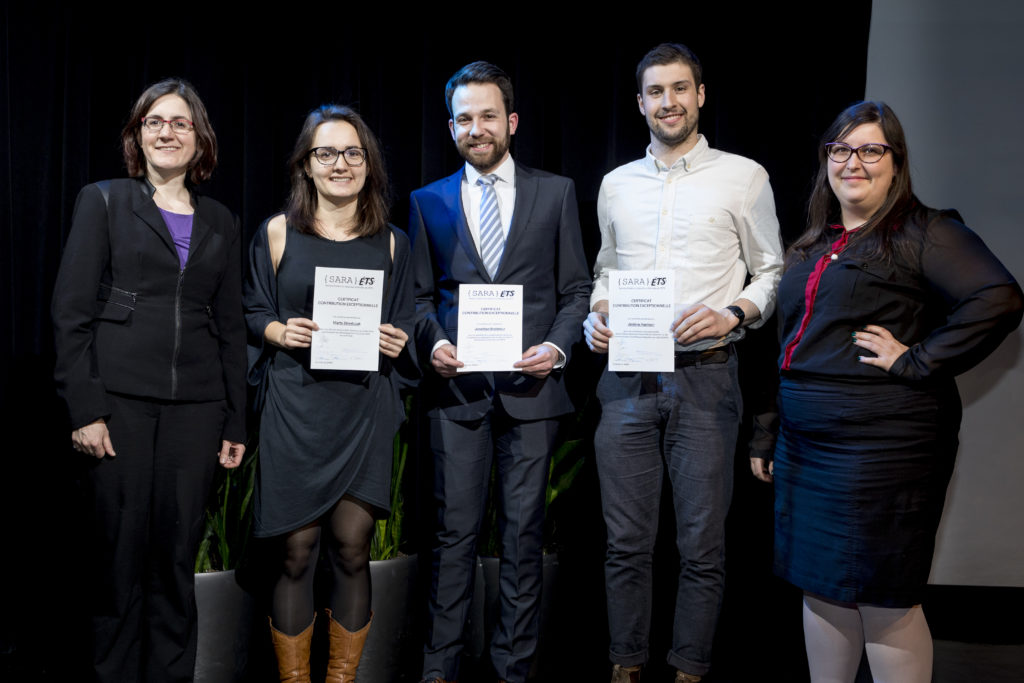 This year for the first time, SARA is giving three awards of $500 each to ÉTS students and researchers in order to highlight their involvement and impact on the SARA community. We are proud to give the first SARA awards to the following members of our community:
Jérôme Harrison, M.Sc. student in automated manufacturing engineering, for his outstanding contribution to the development of writing and scientific communication activities integrated within laboratories or research teams;

Jonathan Brulatout, mechanical engineering researcher, for the quantity and quality of his revisions sent to students through SARA's Peer review service;

Marta Strzelczak, PhD student in biomechanical engineering, for her role as a mentor in several activities and her participation in the development of a Journal Club activity.
Are you interested in reviewing scientific articles, helping other students communicate their research better, or simply getting involved in a community of researchers and students? Visit the Join the SARA team page on our site to discover all the benefits of getting involved in SARA, and to apply to become a member.